True or False
"A messy IT closet does not impact our equipment".
Hello
I hope you and yours are well. I want to say thank you to all my family, friends, and clients who have helped us weather the storm that was 2020. Onward and Upward as they say…..
Now let's talk about those IT closets. You know, that place where the important stuff is, but no one knows anything about what is in there or where those cables go.
Spring is in the air. It is that time of year to freshen up your surroundings.
Do not overlook the dreaded IT closet, cubby, wall rack, or (whatever or where it may be) that houses your network. (I have even seen the wallboard mounted in the men's restroom!)
It is a good time to clean up the dust bunnies and cobwebs. Your equipment will last longer and perform better if kept in a cool clean environment- free of dust.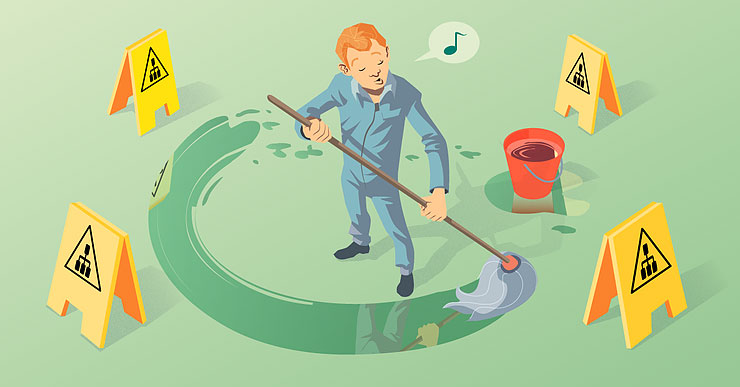 The network is the backbone of our business. Usually consisting of a modem, firewall, router, Wi-Fi appliance, Overhead music, servers & backup servers if you have not moved to the cloud yet, POE switch(s), and UPS.
A clean IT Closet improves the performance and the longevity of your equipment. Dust and debris in the air will regularly find their way into the machines in the room/space. Cleaning out the machines of any debris ensures they will run better. Doing this will save your company money in the long run. You will notice that replacing your equipment occurs less frequently.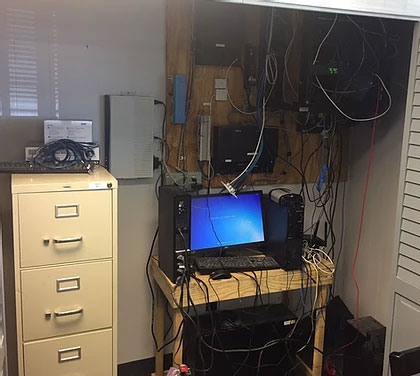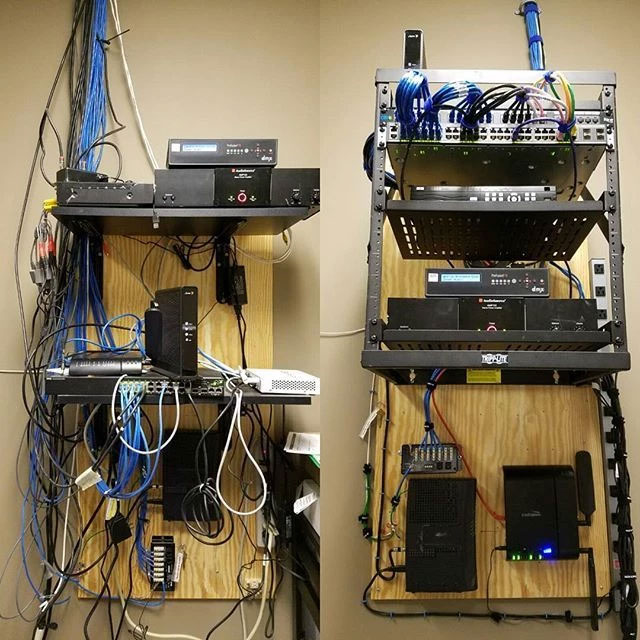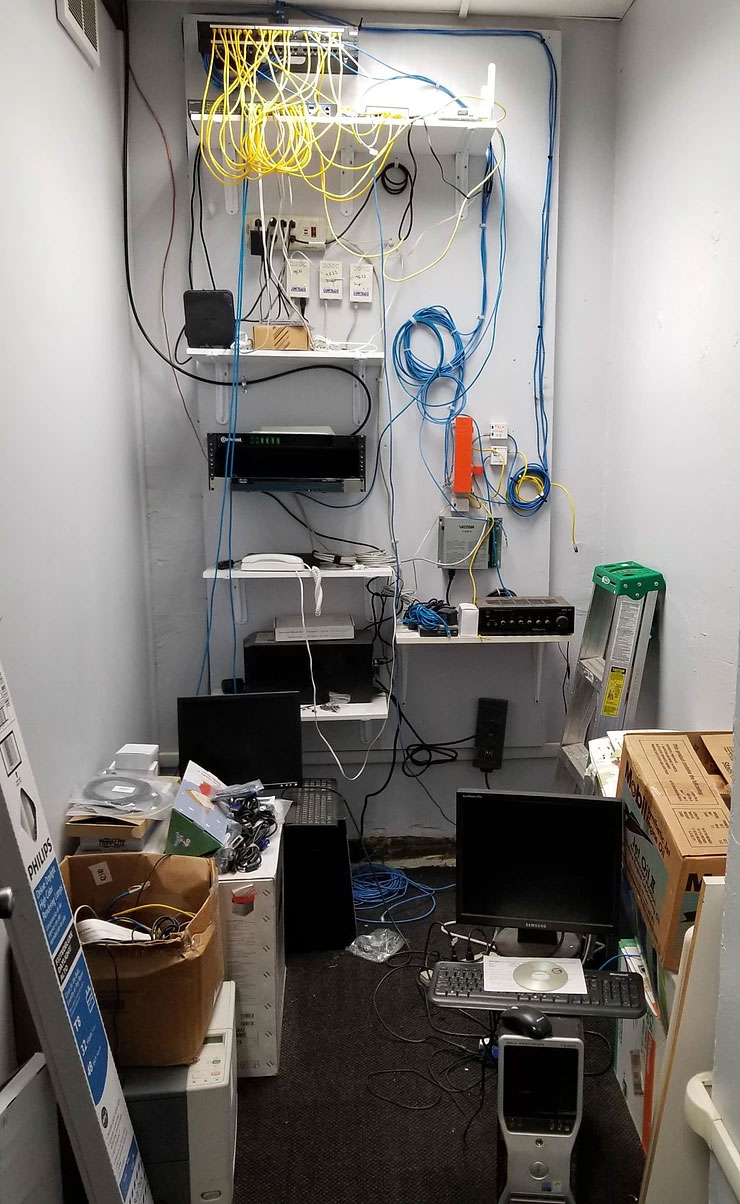 While recently at a customer site, we had to venture into the dreaded closet as we frequently do. These examples above are not the worst by far, but the one thing they all have in common is the "IT Guy". You may need to enlist the "IT Guy" for some extra help with cable clean-up and proper labeling. A diagram of the network is something you should request from your IT resource. If you ever have a problem and nothing is labeled it will take longer to resolve. And you already know, time is money
This is one inexpensive way to help maintain your network with minimal cost. And less clutter WILL make you feel better!
A before and After
Ta-Dah!
Need Help?
Give us a ring!